Southern California is not known for seasons other than winter or even summer. It has been described as the land of endless summer. Sun, sand, and, this may not be as well known, one of the original skateboarding scenes of the 1960s and 1970s. If surfers aren't busy surfing, they might find themselves pushing new limits on blacktops and sidewalks with skateboards.
But California is more than just beaches, it's dotted with stunning attractions and a selection of hidden gems, and the gorgeous weather allows for constant outdoor activities and soaking up the sun. Aside from incorporating fun into your daily commute, the best thing about owning an Electric Skateboard is that you can use it during your downtime too! So it goes without saying that taking an electric car on your next outing is a great way to have fun on the go. But maybe you just don't quite know where to go.
This is where we have your back.
We've listed all the sweet local beach scenes, whether it's a long cruise, a must-see or just a quick stop for a coffee...
Beach spots suitable for riding electric skateboards
Huntington Beach Bike Trail
The trail stretches for ten picturesque miles from Sunset Beach to Newport Beach. The route is completely paved and is popular with cyclists, joggers and skaters. This seemingly endless stretch is perfect for putting on some headphones and heading out for a long, relaxing cruise with your electric longboard.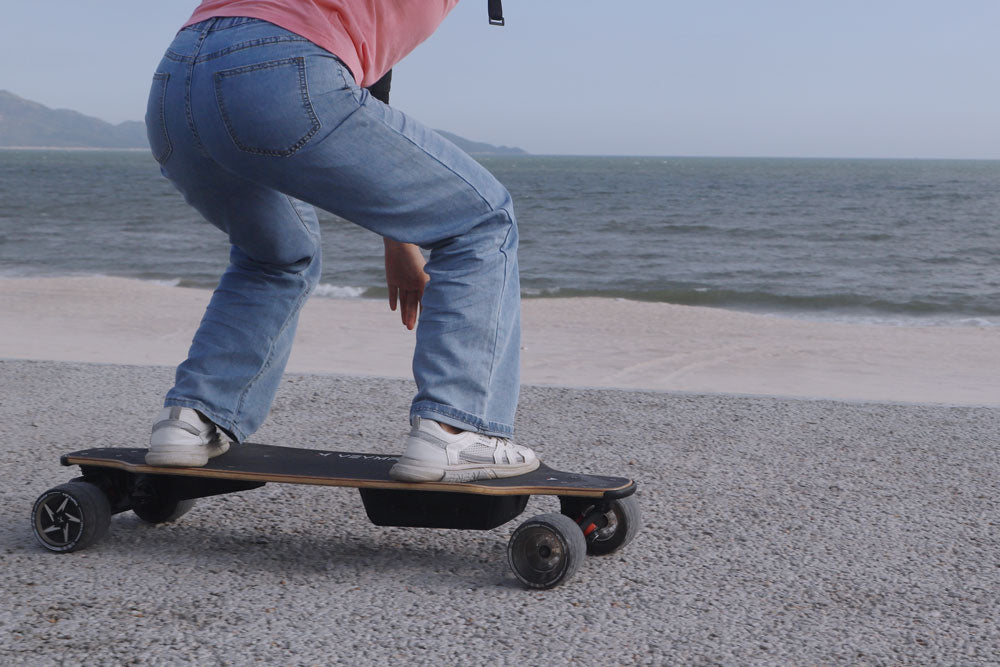 Huntington Central Park
Okay, we're not talking about New York's Central Park, but Huntington Central Park is the largest city-owned park in the Orange County area! Spread over 350 acres, you can take a relaxing ride on your electric longboard and take a break under the shade of trees while enjoying all the great amenities the park has to offer.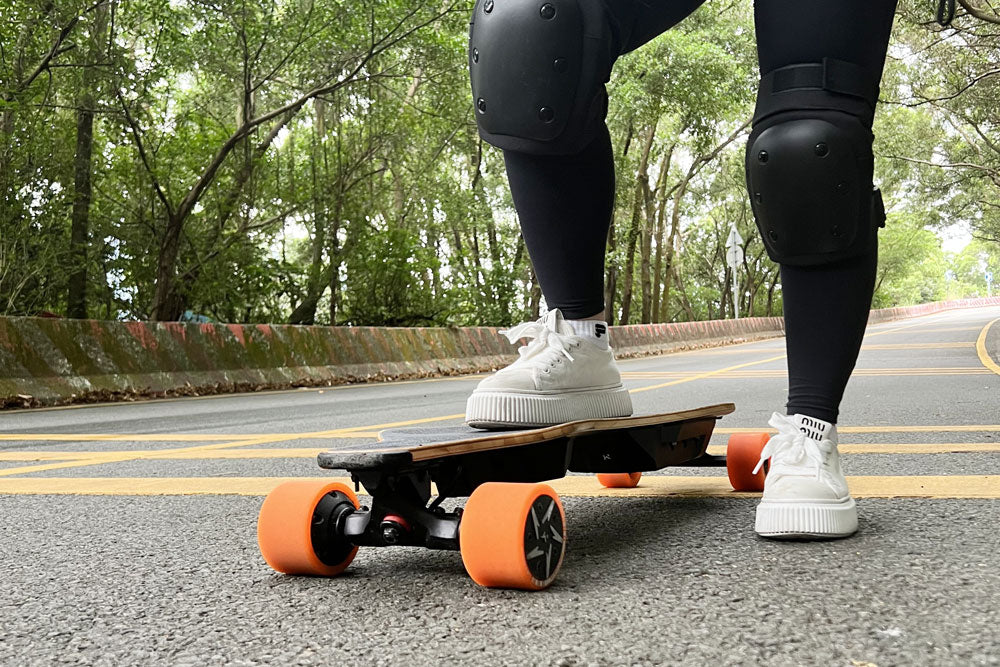 Long Beach attractions for riding electric skateboards
Shoreline Pier and Rainbow Harbor
Located in downtown Long Beach near the famous Aquarium of the Pacific, this long walkway is perfect for riding an e-bike or scooter, just be sure to share the space with pedestrians!
2nd Street in Belmont Shore
The long sidewalk main street borders Bayshore Beach and is lined with quaint sidewalk cafes and unique boutiques. Anyone free on an e-skateboard can choose their next lunch spot, or cross over to the picturesque island of Naples. You can also enjoy the local flavor by attending the occasional sidewalk chalk festivals.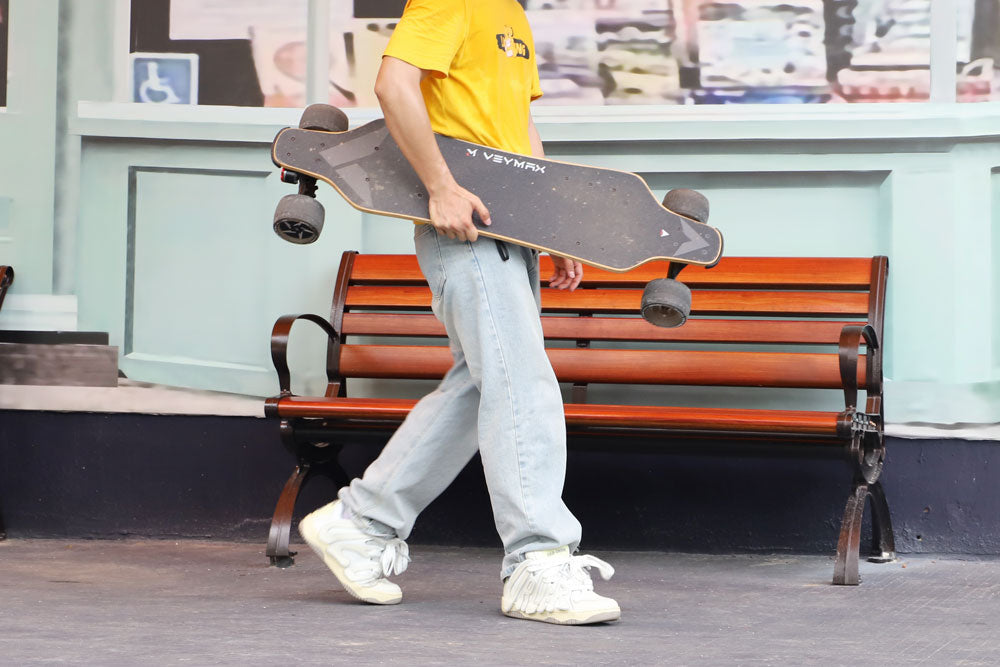 Fourth Street, also known as "Retro Street"
Located between Junipero and Cherry Avenue, this quirky 3-block collection of vintage shops prides itself on its "authentic roots" and long-standing organic presence in Long Beach. Long Beach is connected to a well-designed network of bike paths throughout the city and is often cited as the best environment for bicycling and electric skateboarding in California.
Touring this retro treasure trove on an e-board is totally worth it. It's known for its low-key Hollywood set designers and custom creators who leisurely research the neighborhood's odd wares.
Spots in Los Angeles for riding electric longboards
"The Strand" (or the Marvin Braude Bike Trail)
This is a scenic 22-mile paved bike trail that runs along the Los Angeles coastline from Will Rogers State Beach to Torrance County Beach. That means you'll pass through Santa Monica, Venice, and Manhattan Beach - luckily you won't have to pedal! You can also bring a lunch and have a beach picnic at your favorite spot.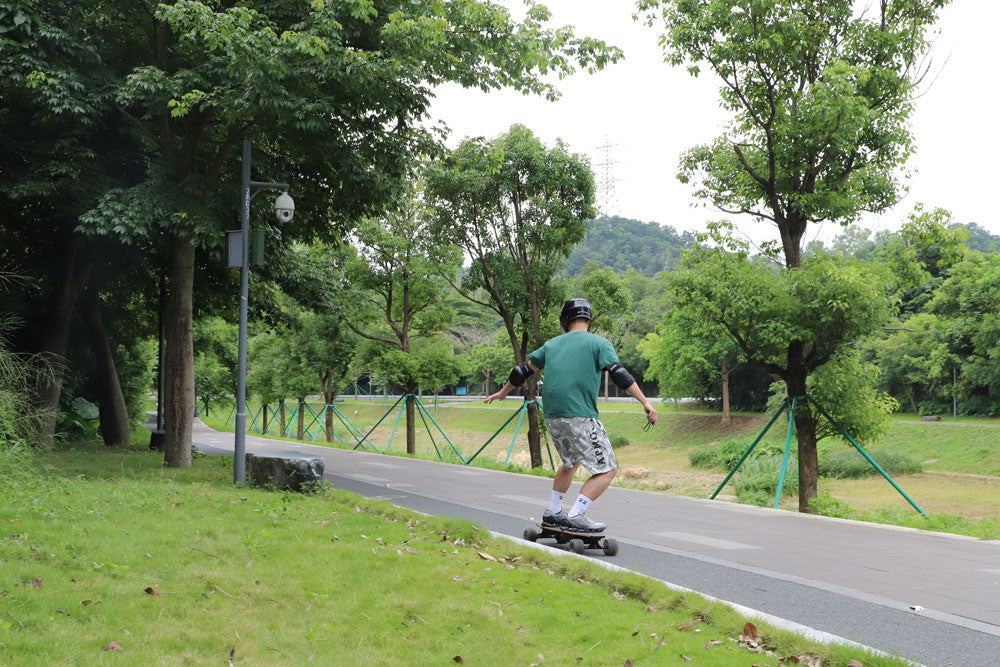 Palos Verdes Donut Loop
Be prepared...this 28 miles loop is not for the faint of heart...but with a little extra push you can get some extra help from an electric motor with a few watts of power, and you'll be able to enjoy the natural beauty without breaking a sweat. The trail begins in Redondo Beach, parallel to the sparkling Pacific Ocean, and continues inward to Redondo. Also, many Donut Loop veterans recommend walking this bad boy clockwise for easier navigation. Even if you are using an electric skateboard, bring plenty of water. Tip from Veymax Skateboard, 28 miles is a long time.
Whether you want to get out more on the weekends or really give your favorite motorized skateboard or e-bike a try, there are plenty of places to visit or adventure.
Just make sure your cycling equipment's batteries are fully charged before a long trip, and if you're planning on taking a break, stop at a cafe or restaurant to give your cycling gear a quick charge just in case.
So don't hitchhike with random strangers or waste a nice day driving to your new favorite spot. Want to hop on your favorite electric vehicle and do some exploring? Soak up the sun, hear new sights and sounds, and most importantly, have fun.