As students return to the sprawling campus, they often face a common college problem: parking. No matter how big or small an institution is, there never seems to be enough parking, especially for students. Temperatures are still high in many parts of the U.S. during the fall and spring, so smaller vehicles almost seem like an option.
A bike or skateboard is a good idea if you don't mind putting in some physical effort. But if you don't want to increase your stamina, but still need to get around campus unimpeded, you might consider a campus electric bike or an Electric Skateboard. These power tools, especially electric longboards, are easy to use, portable, and a great investment for years of getting around campus space. If you're still not convinced, check out these benefits that may sway your decision.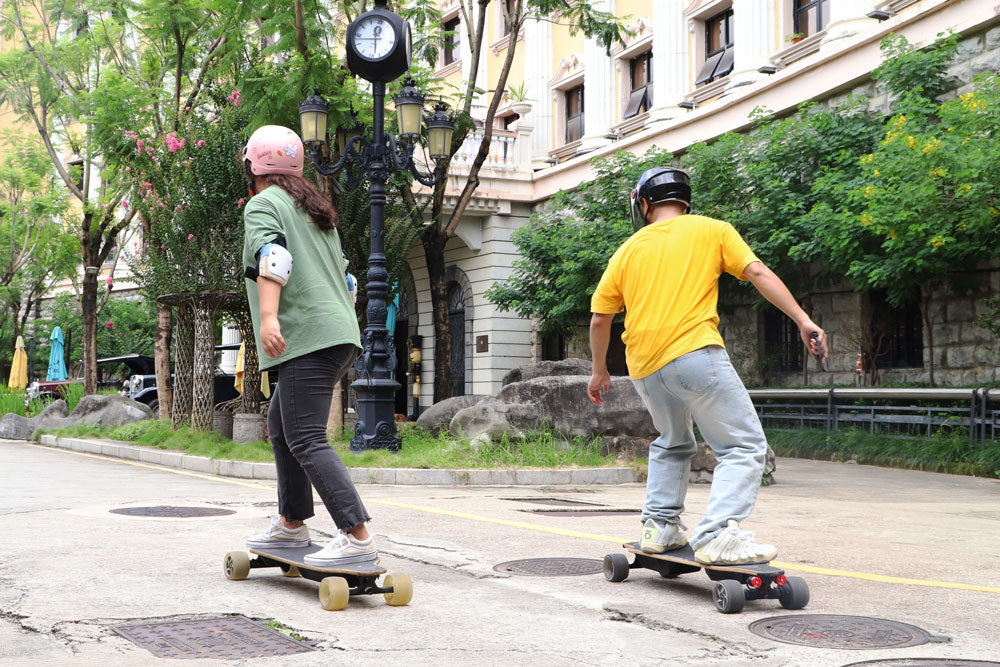 Make your travel environmentally friendly
Electric skateboards for campus are environmentally friendly, especially if you usually drive from one place to another. So not only do you save on gas, but you also help reduce your carbon footprint. Sustainability is becoming increasingly important in light of climate change, so using a motorized skateboard on your car is your chance to contribute to the cause.
Save a few bucks
The phrase "broke college student" is not a myth. Budgeting is a rite of passage in college. If you do have a car, filling up the gas tank and buying replacement tires may not be in your budget. Bikes are also very expensive these days, and with so many fancy features, maintenance costs are high. Investing in an electric skateboard for the campus is a way to get around with reliable transportation while saving money for late-night pizza.
Campus electric skateboard is easy to store
Maybe you're worried about what to do with your motorized skateboard once you get to class. This is one of the best parts about electric longboards, they are super portable. A good example of this is the Veymax Cejour Series, which allows you to easily lift your skateboard by just grabbing the handle on the side of the skateboard. You can easily bring your e-skateboard to class, place it under your feet to take up less space on the bus, or toss it in the trunk of a friend's car if you're hitching a ride home. If you don't want to bring your electric skateboard into the classroom, lock it up like a bicycle. This is truly an ideal solution in terms of ease of traveling around campus without having to struggle to find a parking space.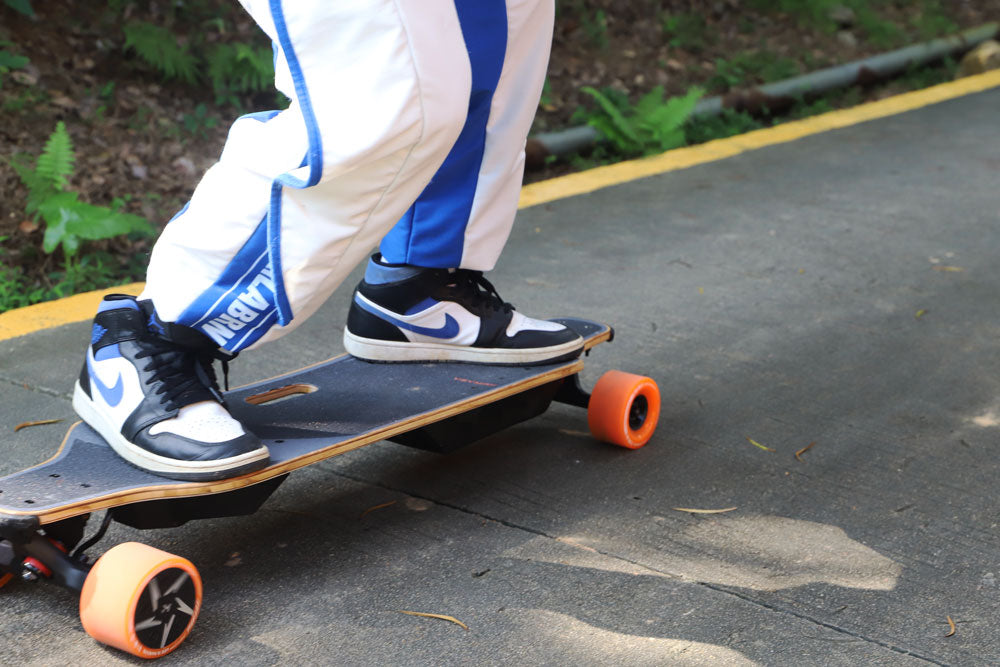 Electric skateboard design is super stylish
You might be worried about riding your motorized skateboard to class and looking like a tourist on a Segway. Have no fear, Veymax's electric skateboard looks sleek, sophisticated and stylish. The Veymax Roadster X4 Series comes in all black with a minimalist design that conveys a cool and calm feel. The beauty of such a sleek and sophisticated design is that you can use it however you want.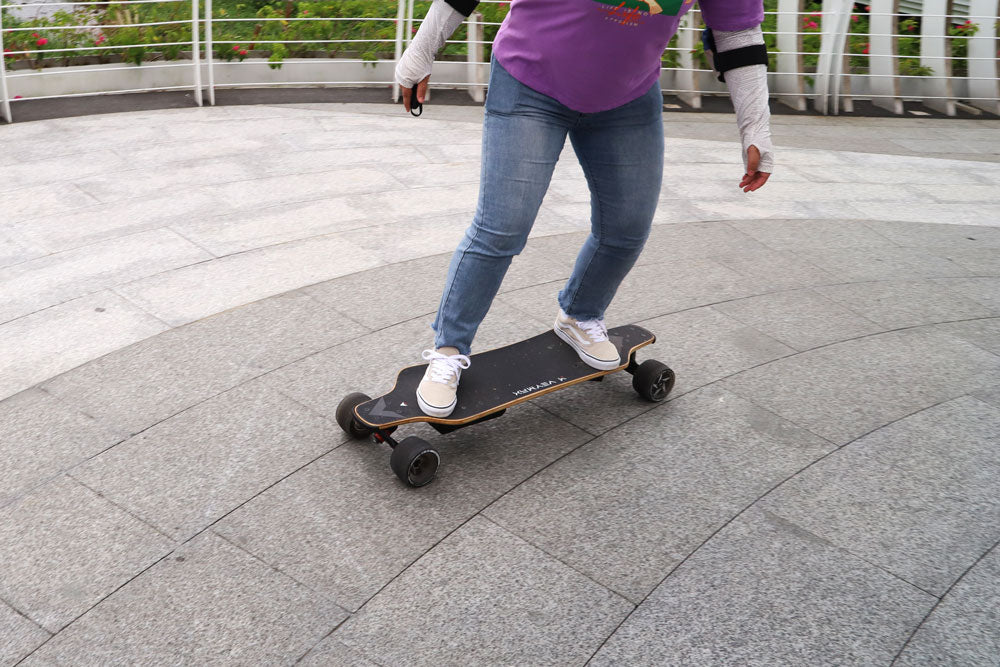 Save a lot of taxi fares
Even if you have no problem moving from class to class, you may at some point be craving a late-night snack or wanting to study in the library. If you've had a long day, you don't want to walk. Or maybe you want to hang out with friends, but their dorm across campus is empty.
This is where ride-hailing services may come into play, but it's actually a pretty expensive option. Between the cost of the ride and the final expected tip, you may be over your budget after just a few rides. If you take a taxi during peak hours, it may cost more. It's easy to get on an electric longboard and get where you need to go quickly, without relying on Uber.
Ultimately, I think you will enjoy a lot of benefits if you decide to get an e-skateboard. This is a great way to get to work or school without having to sit in heavy traffic. You can save money on natural gas and help the environment at the same time. At the same time, there are many features you must consider before deciding which electric skateboard is right for you. Weigh the pros and cons carefully before making a decision. Making the decision to buy an e-board is a difficult one because most people have never used one and don't know its benefits. Here's why you should or shouldn't buy a motorized skateboard.