Welcome to the exciting world of electric skateboarding, where the wind blows through your hair and the streets become your playground. If you are new to this exciting sport, have no fear! VEYMAX is on hand to guide you on this adrenaline-packed adventure. In this comprehensive guide for Veymax Roadster X4 Series, we'll cover everything you need to know to get started with an electric skateboard and help you get on the path to becoming a confident rider.
The first step in your electric skateboard journey is choosing a skateboard that suits your needs and preferences. You'll need to consider factors like board size, motor power, and battery range to find the product that best suits your riding style. The Veymax Roadster X4 Series provides an extraordinary riding experience for riders with different needs based on different batteries and cruising ranges. It is a high-quality electric skateboard for both beginners and experienced riders.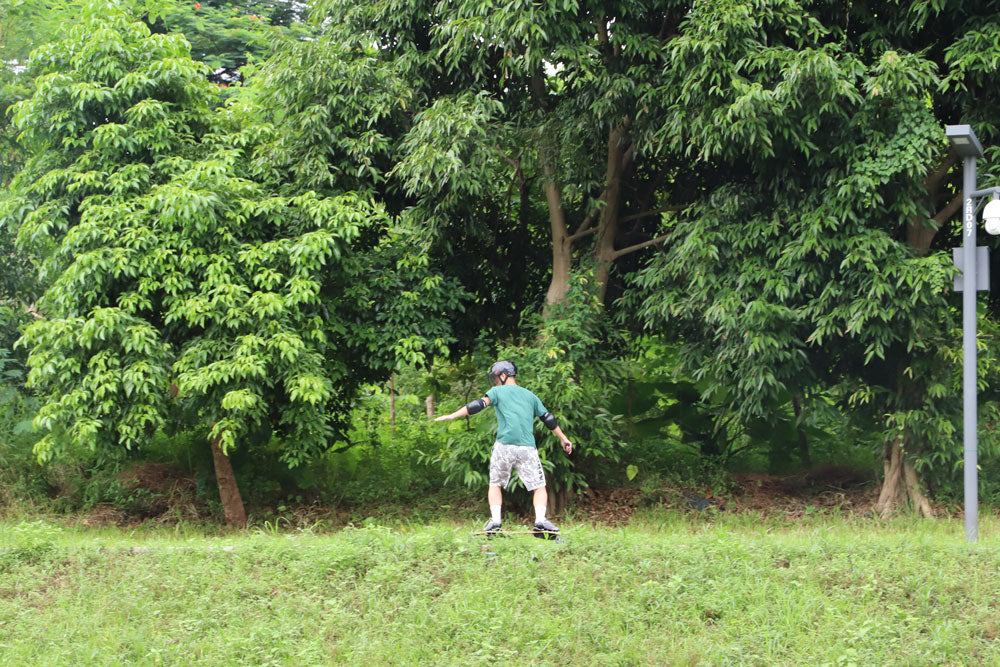 As a beginner, choose a wide, flat area for your first ride. Be familiar with the acceleration and braking curves of different gears. Avoid crowded streets and challenging terrain until you gain more confidence and control. A local park, an empty parking lot, or a flat bike trail are all ideal places to practice.
Two battery options for the Veymax Roadster X4 range
Veymax retains the same two battery options in the design of this series of electric skateboards: Veymax Roadster X4 equipped a 5Ah 216Wh battery with a cruising range of 13 miles (21 KM); and the Roadster X4S equipped a 8 Ah 288Wh battery with a cruising range of 18 miles (28 KM).
Additionally, both the X4 and X4S use 105mm wheels, whose lightweight tread pattern comes in handy when driving over typical urban obstacles, such as pavement cracks, pebbles and other road irregularities. Also great for those who want a lower ride height and better asphalt mileage.
Most people enjoy using all-terrain boards on asphalt because they roll easily over potholes and cracks in the road, unlike smaller PU skateboard wheels. PU wheels make it difficult to maintain body balance even in slightly poor road conditions.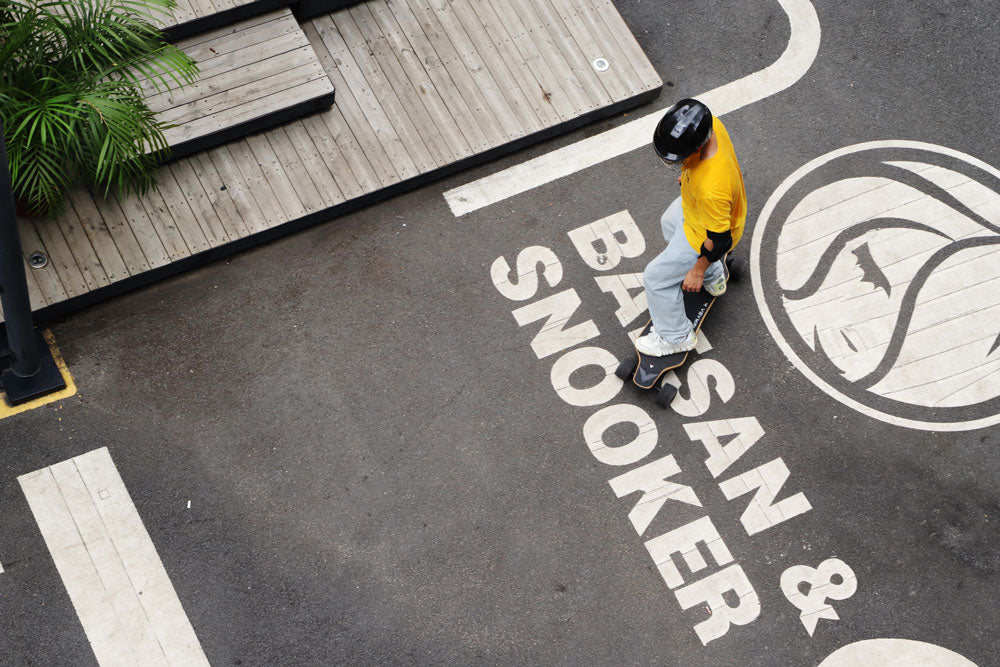 Even carving on this board feels very comfortable, no doubt due to the superior resilience and shock-absorbing capabilities offered by the Canadian maple and fiberglass decking.
The deck is undoubtedly the charm of the Roadster X4 series. Its deck is made from 8 layers of Canadian maple and 1 layer of fiberglass. The entire board is 37.8 inches long and 9.8 inches wide, and can bear a load of 330 pounds, which is more than enough footroom for heavier riders. This helps ensure the position of the legs to maintain good balance during the ride.
The low ride height makes for a good standing feel. The board's concavity is also easy to feel while riding and keeps your feet in place at all speed modes. The Electric Skateboard is inflexible during riding, which highlights its stability when riding at high speeds.
Congratulations on taking your first step into the electric world of electric skateboards with the Veymax Roadster X4 Series! Remember, practice makes perfect, and with patience and dedication, you'll be crossing the streets effortlessly in no time. Embrace the excitement, prioritize safety, and immerse yourself in the electric skateboard community. The Veymax team will support you every step of the way. So, buckle on your helmet, get on your skateboard and let the exciting journey begin!